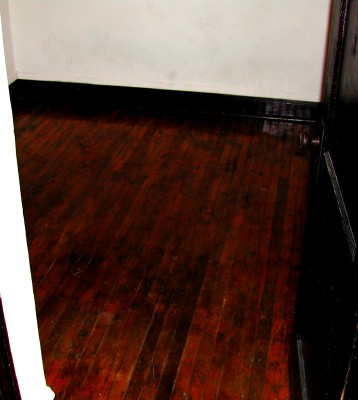 On the right is the enclosed natural wood front porch that you enter first when you come into your new place.

It is almost like a summer vacation cottage and the front porch may be used for extra storage space.

Below is after renovation with new tile, new kitchen, new stain on natural pine wood porch, and beautiful stained glass front entry door.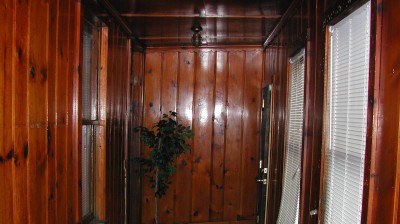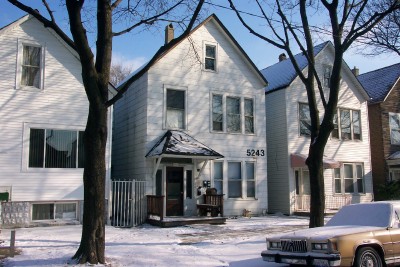 On the left is the main house in front of the cottage making the back very quiet & private with your own yard.

On the lower left is same shot in the cozy wintertime.

Below is looking into the kitchen and bathroom from the front stairs with the front door open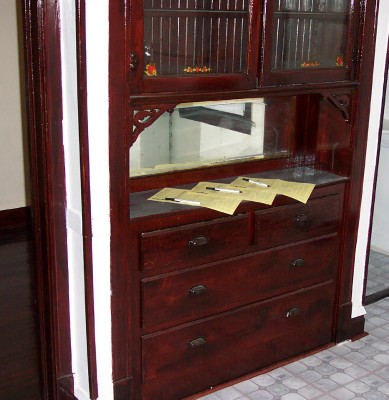 Above is one of the bedroom hardwood floors.

On the right is an antique china cabinet built into the kitchen.

Below is the other bedroom floor.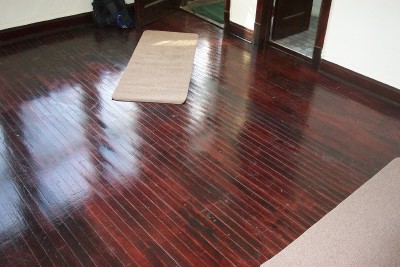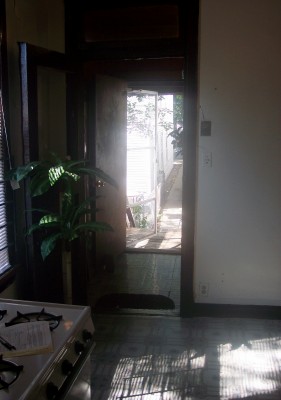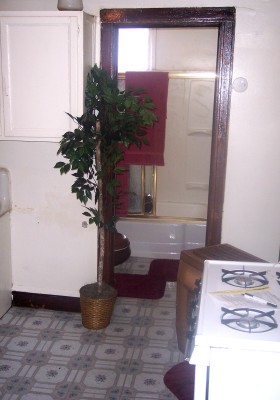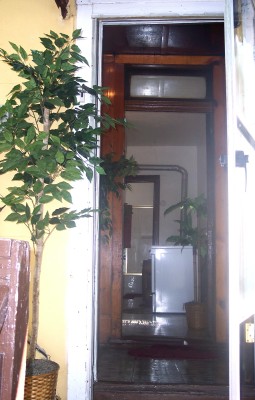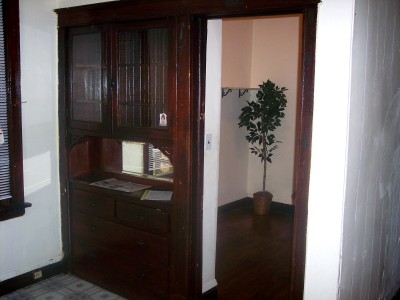 On the right is the front bedroom and below is the bathroom off of the kitchen.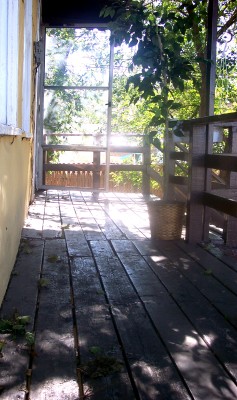 Below is the sunny outside front porch over looking the yard with the afternoon sun.  The open storm door is the main entrance to the cottage and leads to the enclosed front porch..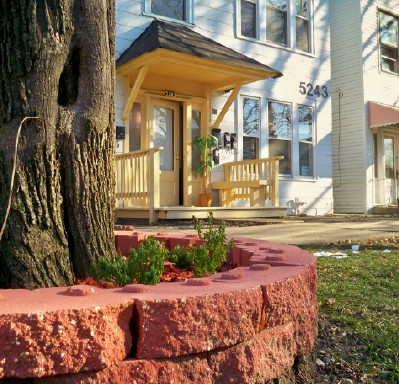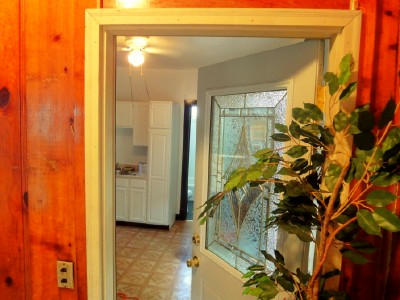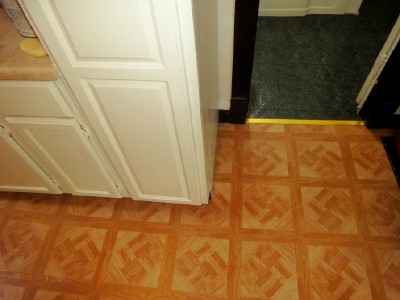 Pictured below is the brand new updated and matching tile in  the kitchen and front porch and new floor covering in the bathroom.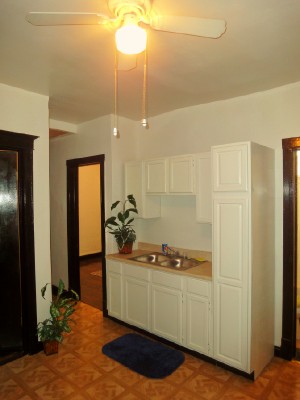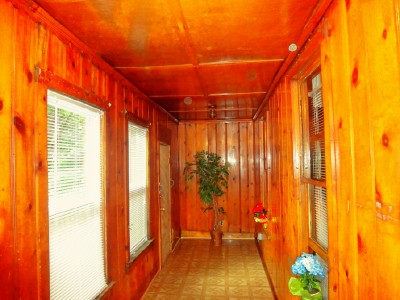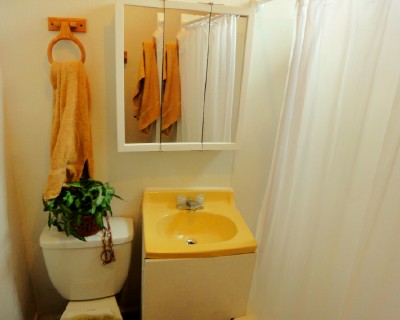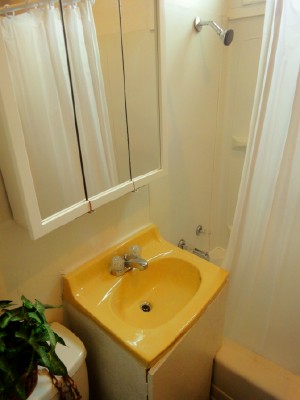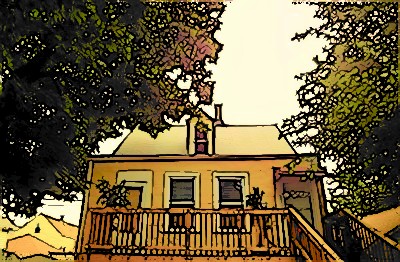 Above is a panoramic shot of the nice new kitchen with a stainless sink and lots of cabinets. Above left is the front bedroom and above right is the bathroom with a full tub and shower.


Below is a little video tour of your new place